[nextpage title=" "]
Mountain West Conference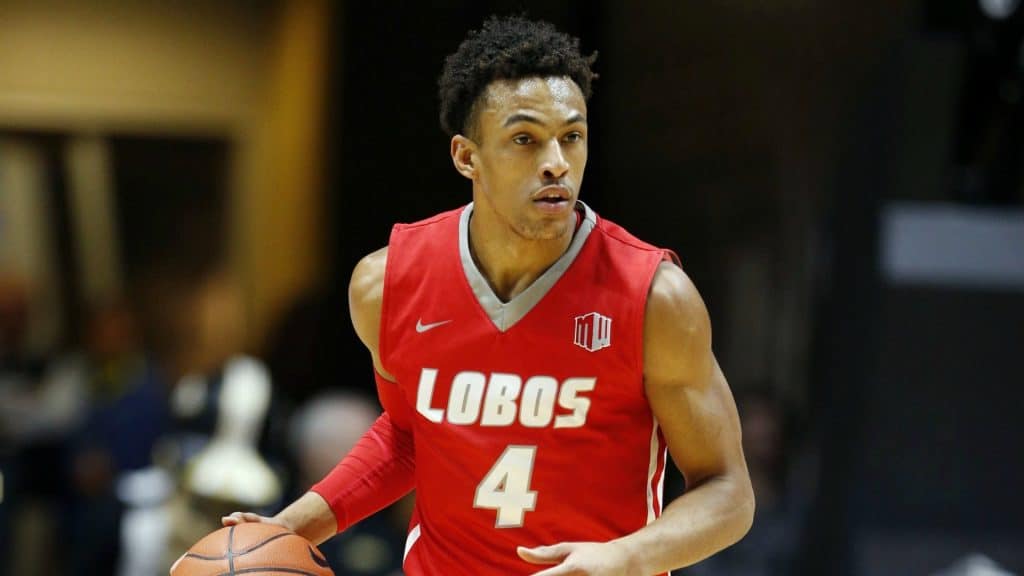 Favorite: San Diego State
It's always about them, although that has a lot to do with the chronic lack of opponents. As it often happens, the depth of coach Fisher's roster will be the difference maker, as well as the "return" of Trey Kell and newcomers Jalen McDaniels and Montaque Gill-Caesar.
Runner Up: New Mexico
The Lobos can count on Elija Brown and Tim Williams, who will be in the conversation for individual awards by season end, but it might not be enough.
Outsider: Nevada
They won 24 games last year, and with the addition of Marcus Marshall and Jordan Caroline, transferred from Missouri and Southern Carolina respectively, they have all the tools to challenge the preseason favorite.
About the rest: Utah State, Colorado State
Utah State might be the team no one sees coming, and senior wing Jalen Moore might be ready to play up to his potential this season. As for Colorado State, senior Gian Clavell got a sixth year of eligibility, and he was averaging 21 points per game last season before an injury put him on the sidelines.
Stars: Elijah Brown (New Mexico, G, Jr) , Cam Oliver (Nevada, F, So), Trey Kell (San Diego State, G, Jr)
Elijah Brown seems ready to make the jump, and his performances will often be the difference between a win and a loss for Mexico State. Cam Oliver showed he is an Nba-caliber talent and will lead the Wolfpack this season. Last but not the least, Trey Kell will have to carry San Diego State to the Ncaa tournament, after he averaged 12.6 points last year, which became 16.4 in conference games.
[/nextpage]
[nextpage title=" "]
Colonial Athletic Association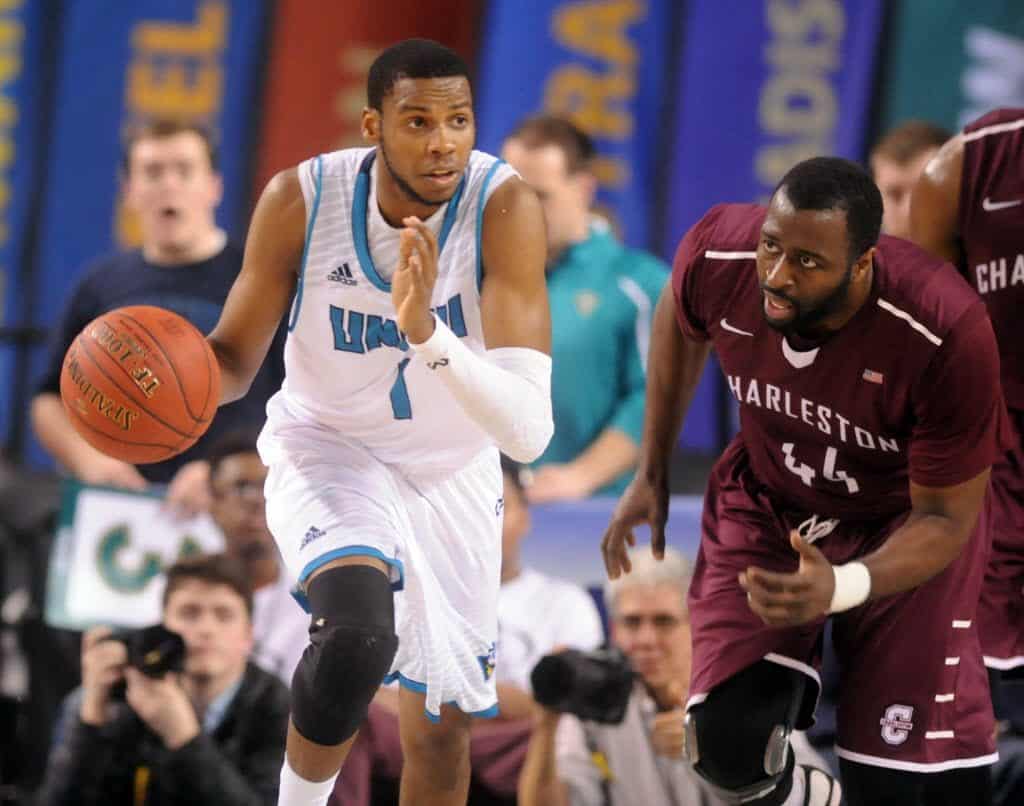 Favorite: UNC-Willmington
Three of the four top scorer from last season are still at roster. Since ex Louisville assistant coach Kevin Keatts took over on the bench the team constantly improved, and now they will have to keep their status as the top team.
Runner Up: Charleston
It will not be easy to replace Canyon Barry, but the roster seems deep enough to make up for his loss. Both wing Jarrel Brantley and guard Cameron Johnson should be ready to bring their game to another level.

Outsider: William&Mary, Towson
William&Mary had issues on the defensive side despite Terry Tarpey being Conference Defensive Player of the Year. Now, Tarpey is gone, but Omar Prewitt is likely to be in the award conversation at season end. Towson might be one of the most physical teams, and if they can play to this particular strength they might be really good, despite lacking a go-to scorer.
About the rest: Hofstra, Elon
Hofstra has its best players in Rokas Gustys, and guards Desure Buie and Brian Bernardi will help him. Elon will be more fun than successful, they like to run and shoot plenty of threes. It will be trouble one way or the other, depending on how many of their shots are falling.
Stars: Chris Flemmings (UNC-Willmington, PG, Sr), Rokas Gustys (Hofstra, C, Jr), Omar Prewitt (William&Mary, PG, Sr)
Flemmings is the Seahawks leader, his frame might be too thin, but he makes up for it with an explosive first step. He was a thorn in Duke's defense last year at the tournament. Expectations are high for Hofstra and Gustys, and if he had to take the next step in his development he will be a difference maker. Finally, Prewitt is a 6-6 forward who can jump off the roof and will average  around 20 points per game.
[/nextpage]
[nextpage title=" "]
Missouri Valley Conference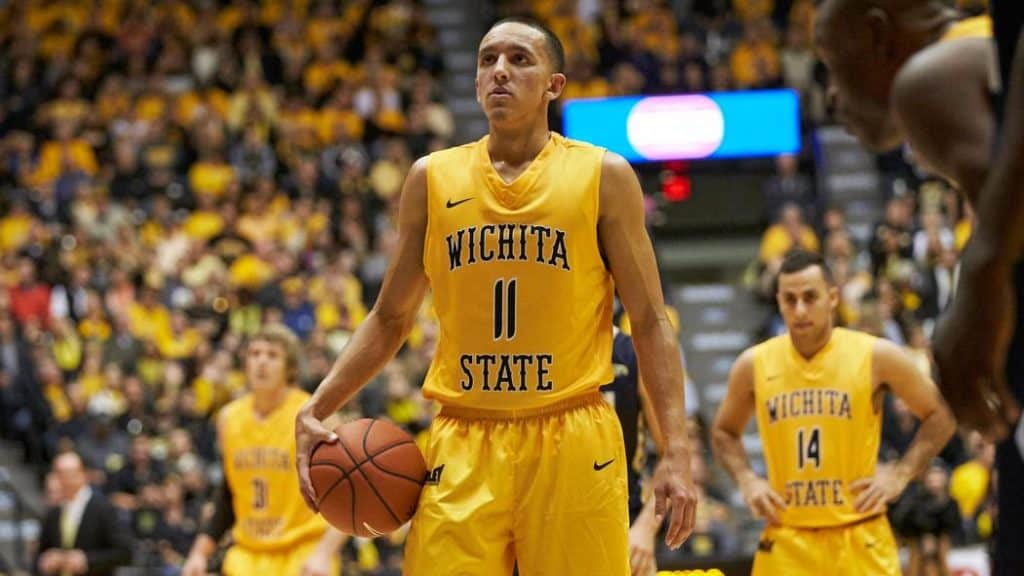 Favorite: Wichita State
Ron Baker and Fred VanVleet are now in the Nba, but Wichita State is still the favorite in the conference. Kansas transfer Connor Frankamp should be an excellent replacement, and sophomore Markis McDuffie is expected to take a big step forward this season. Coach Marshall will also be able to count on Landry Shamet, who returns from an injury that kept him on the shelf for the whole of last season.
Runner Up: Northern Iowa
They lost Jesperson, Bohannon and Washpun, but Northern Iowa's season projects to be exciting with Jeremy Morgan in the leading role. They will also have the experience of a tournament appearance last season.
Outsider: Illinois State, Missouri State
Illinois State is back with pretty much the same roster they had last year. Wings Hawkins and McIntosh could make a difference, and Paris Lee as well, who will be motivated for losing the starting spot last year for a few games. The same could be said for Missouri State, they are an experienced team with mostly returning players that will rely on Dequon Miller and Chris Hendrix to score the basket.
About the rest: Indiana State, Loyola
The Indiana State Sycamores and Brenton Scott should be a worthy watch, especially with the return of Matt Van Scyoc and Everett Clemons. Loyola is still waiting for Milton Doyle to reach his potential after a season where he scored over 1,100 points.
Stars: Brenton Scott (Indiana State, PG, Jr), Jeremy Morgan (Northern Iowa, PG, Sr), Red Timmer (Drake, PG, Jr)
Brenton Scott and coach Greg Lansing's system seem to be a perfect fit and the Sycamores guard is expected to improve on his 15 points per game from last year. Jeremy Morgan will be the Swiss-Army knife for the Panthers, he will enjoy plenty of freedom on offense and will likely be the true star of the conference. Drake is right off the worst season since 1998 and the whole team will rely on Red Timmer, who will be an award candidate late in the season.
[/nextpage]
[nextpage title=" "]
Mid American Conference
Favorite: Ohio
They are on the rise, they have Antonio Campbell, a difficult match-up for anyone in the frontcourt, a deep roster and many players who can score consistently throughout the season, including guards Jaaron Simmons and Jordan Dartis and wing Kenny Kaminski.
Runner Up: Akron
On paper Akron is the best team in the conference, but there's a chance the team already reached its peak. They lack reliable scorers and while they have the talent, it might not be enough.
Outsider: Buffalo, Eastern Michigan
Buffalo is living its best years in history: the team reached the Ncaa tournament in the last two seasons after winning the conference tournament and they have the potential to repeat for a third time. As for Eastern Michigan, a lot will depend on Jason Thompson IV's season, but their roster is balanced and they can do very well.
About the rest: Northern Illinois, Western Michigan
Northern Illinois's destiny will depend on junior wing Marin Maric, senior wing Aaric Armstead and sophomore guard Marshawn Wilson. The Broncos will be in the hands of junior guard Thomas Wilder and senior wing Tucker Haymond.

Stars: Antonio Campbell (Ohio, F, Sr), James Thompson IV (Eastern Michigan, C, So), Jonathan Williams, (Toledo, G, Sr)
Last season, Campbell averaged 17 points, 10 rebounds and 2 blocks, and if he had to improve on those numbers he will truly dominate the conference. Thomas will be critical to the Eagles' season, his 64% shooting in the paint is too much to deal with for anyone. Toledo's Williams is a guard on his senior year who can do a little bit of everything and averaged 18 points per game last season.
[/nextpage]
[nextpage title=" "]
Big West Conference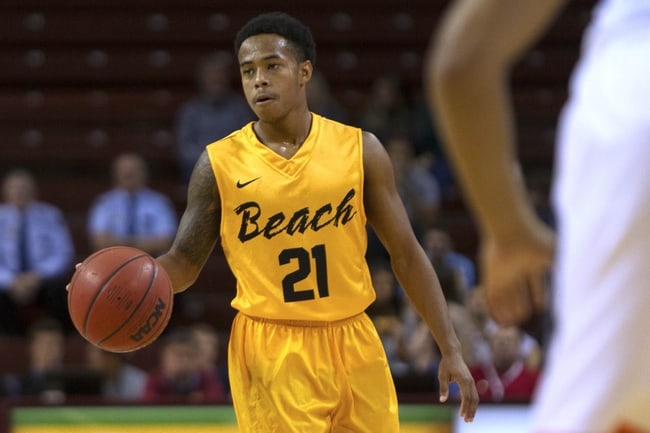 Favorite: Long Beach State
Hawaii will have to rebuild, opening up a window of opportunity for the 49ers, who have been outside of the tournament since 2012 but have the best defense in the conference. Nik Faust isn't around anymore, but Evan Payne transferred from Loyola and should be more than enough to replace him. And Justin Bibbins showed some of his potential and is worth to keep an eye on.
Runner Up: UC-Irvine
Mamadou N'Diaye move on to the Nba and the Anteaters seems to be still capable of contending but they are not as good as they were before. Luke Nelson will be their centerpiece and Dimakopoulos will be the difference maker under the rim.
Outsider: UC-Santa Barbara
They have been in the upper part of the standings for the last few years and they will have a duo of guards who can change the game whenever they want in Gabe Vincent and Eric Childress, who should average around 20 and 15 points respectively while shooting 40% from three.
About the rest: Cal State Fullerton, Cal State Northridge
Cal State Fullerton will be a must-watch because of Tre' Coggins, who will put up huge numbers every single game. Cal State Northerton will rely on a guard rotation that grants flexibility and talent, and if they had to find some chemistry, they will be a dangerous team for anyone.
Stars: Luke Nelson (UC-Irvine, G, Sr), Gabe Vincent (UC-Santa Barbara, G, Jr), Tre' Coggins (Cal State Fullerton, G, Sr)
Luke Nelson is hands down the best player of the conference: he improved every year in his three season with the team and is now expected to take that final step. Gabe Vincent is likely to be the top scorer in the conference and he might be in a good spot among the best scorers in the nation. Same for Tre' Coggins, who will have the ball in his hands every single offensive possession at Cal State Fullerton.
[/nextpage]
[nextpage title=" "]
West Coast Conference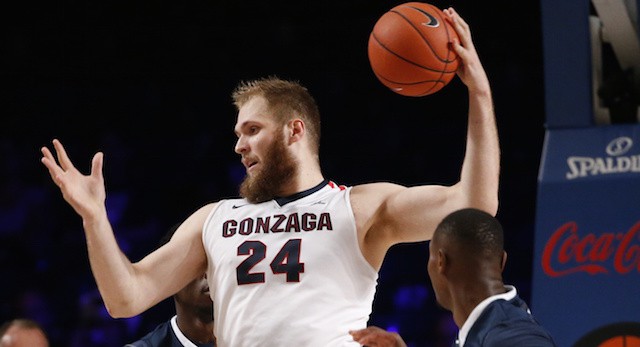 Favorite: St.Mary's
They have the same team returning from last year, and not making the Ncaa tournament last season seems a harsh punishment for their loss against Gonzaga in the conference tournament. This season they are the determined to play on the national stage in March. Emmett Naar and Joe Rahon will be critical to the team, considering they combined for 24.7 points and 11.8 assists last season.
Runner Up: Gonzaga
The Bulldogs have never had this much potential at roster. They lost Sabonis and Wiltjer but recruited Nigel William-Goss from Washington, Jonathan Williams from Missouri and Jordan Matthews from California. And coach Mark Few will also have Przemek Karnowski returning for his senior season and freshman Zach Collins.
Outsider: BYU
The most likely alternative to the two big names, but Nick Emery will have to carry the team again, especially after adding plenty of new faces, including LJ Rose from Houston, who will be the starting PG, and Elijah Bryant from Elon.
About the rest: Santa Clara, Portland
Santa Clara will rely on Jared Bownridge to be back in the map and get a few nods for the tournament, Portland is in the hands of coach Terry Porter, a two times All Star with the Trail Blazers in the Nba.
Stars: Nigel Williams-Goss (Gonzaga, SG, Jr), Przemek Karnowski (Gonzaga, C, Sr), Jared Bownridge (Santa Clara, G, Sr), Emmett Naar (St.Mary's, PG, Jr)
William-Goss sure wants to get back to his triple doubles, and if he had to carry Gonzaga to the Final Four he will have his spot in history. Karnowski is a devastating force at college level, but the question is whether he will be able to stay on the floor. Bownridge is likely to stay close to 25 points per game and will be the only hope for Santa Clara. Naar's court vision is the best in the conference and most of St Mary's offense will go through him.
[/nextpage]