[nextpage title=" "]
Metro Atlantic Athletic Conference
Favorita: Monmouth
Last year, the 3-point loss against Iona forced them to play in the NIT. This season, King Rice's team is determined to get an invitation to the Big Dance. Their hopes to hear their name on Selection Sunday are in large part because of senior guard Justin Robinson.
Runner Up: Siena
Coach Jimmy Patsos will have the whole starting five coming back for another season and will be able to count on the experience and chemistry developed last year.  Forward-center Brett Birmingham will be the leader of this group, coming off a season where he averaged a double-double.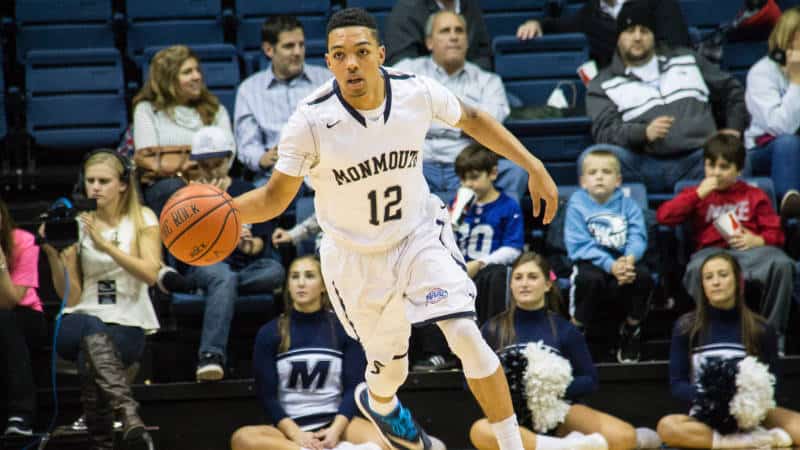 Outsiders: Iona, St.Peters
Iona seems to start the season a step behind the rest, but they won the conference last year and would certainly love to repeat. Of particular note the two guards, Sam Cassell Jr, transfer from Uconn, and Jon Severe from Fordham, as well as the return of Schadrac Casimir, who will be the team leader. St Peters will have four members of their starting five from last season coming back, including Antwon Portley, one of the best freshmen of the previous season.
About the rest: Manhattan, Fairfield
Fairfield will certainly be trouble for its opponents and they have real chances to improve their 12-8 record from last year. Manhattan is starting over with a roster devoid of injuries, and that's already a big step forward since they found themselves with 7 available bodies for long stretches of the season.
Stars: Justin Robinson (Monmouth, G, Sr), Brett Bisping (Siena, F, Sr), Khalid Hart (Marist, G, Sr)
Robinson is the leader and soul of Monmouth, but if he really wants to maximize his chances for his future career he will have to improve on his 20 points, 4 rebounds and 4 assists averages from last season, while carrying his team back to the tournament. Bispring will be critical to the season of the Siena Saints, and the whole university is relying on him. Hart will be the first option on offense for Marist and he will likely be on of the top scorers in the nation.
[/nextpage]
[nextpage title=" "]
Big South
Favorite: Winthrop
Coastal Carolina is now part of the Sun Belt Conference, and Winthrop has always been on the verge of winning it all without actually doing it. With possible contenders being taken out of the conversation, the Eagles are the best equipped team to win the conference this year. Guard Keon Johnson and forward Xavier Cooks are the best duo in the conference.
Runner Up: Liberty
They are the most credible alternative to Winthrop, and if they had to pick up where they left off last season, they might be in for a quick start. If John Dawson had to play as well as he did last year, they might become the favorite.
Outsiders: UNC-Asheville, Gardner-Webb
The idea was to build an under-the-radar superteam but they played too well for their own good and their two top freshmen Dylan Smith and Dwayne Sutton ended up being recruited by Arizona and Louisville respectively. Coach McDevitt can still count on guards Kevin Vanatta and Ahmad Thomas. The Italian Giacomo Zilli is at roster as well.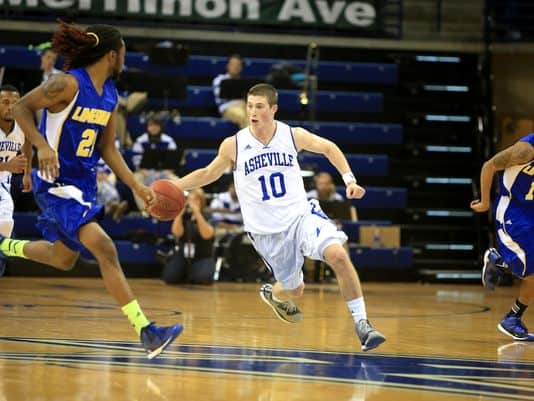 About the rest: Campbell, Charleston Southern
Two team are hoping that their lone star will be talented enough to carry them to a meaningful season. Chris Clemson is that star for Campbell, a second year guard who is likely to be the top scorer at season end. Guard Armel Potter will be Charleston Southern's only hope.
Stars: Keon Johnson (Winthrop, PG, Sr), Xavier Cooks (Winthrop, F, Jr), John Dawson (Liberty, PG, Sr)
Johnson and Cooks are the two best players and they play for the best team. Johnson will be the first option on offense and will likely be among the top scorers, Cooks will be just behind, and he might easily average a double-double for the season. Any gameplan for Liberty Flames starts and ends with Dawson, who transferred from Marquette and immediately changed the team for the better.
[/nextpage]
[nextpage title=" "]
Western Athletic Conference
Favorite: Grand Canyon
They have a very efficient game, and they will try to keep the momentum that brought the team to a 27 win season. They will certainly be under the spotlight, with coach Dan Majerle and his players being scheduled visits at Duke and Arizona.
Runner Up: New Mexico State
Their season starts uphill since they lost Pascal Siakam to the Nba and coach Menzies to UNLV. They have a young team with good upside whose goal is the first place in the conference once again.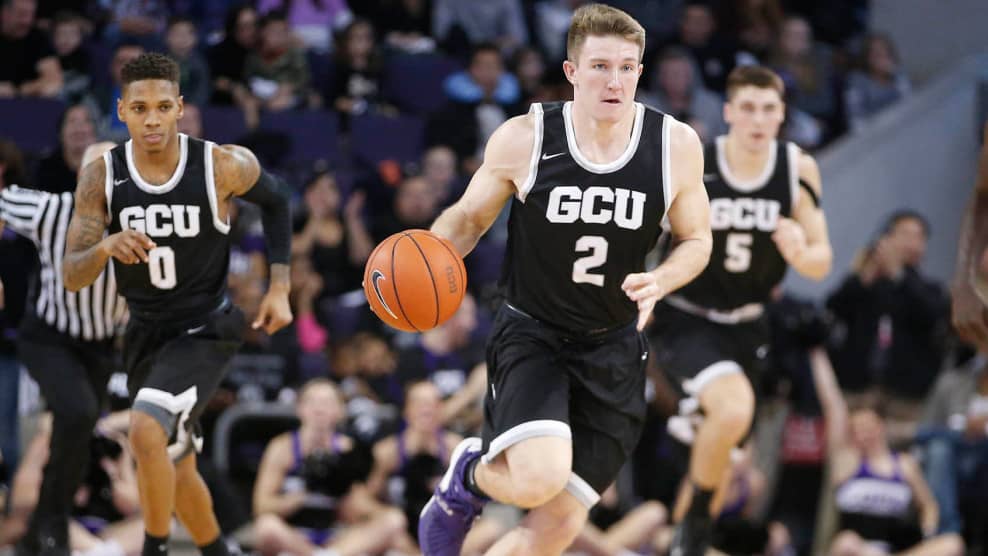 Outsider: Cal State Bakersfield
Last year they proved they can be players against the top team in the conference, and this year their goal is to become one of the top teams themselves. Their best players will be Dedrick Basile, sophomore guard Damiyne Durham and center Fallou Ndoye, from Mississippi State.
About the rest: Utah Valley, Seattle
They are both victims of the high level of this conference, and they probably have no chance to upset one of the top three, but they might still be a costly loss for the leading trio during the season. Of particular note, Seattle has at roster two Italian players, Mattia Da Campo and Scott Ulaneo, both coming from the Stella Azzurra club.
Stars: Joshua Braun (Grand Canyon, SF, Jr), Dedrick Basile (Cal State Bakersfield, PG, Sr)
Braun will be the team's top scorer and maybe of the whole conference. He is likely to average around 20 points per game, while Basile will be playing with a lot less pressure compared to his opponents, allowing him to play free from responsibilities
[/nextpage]
[nextpage title=" "]
Big Sky
Favorite: Weber State
It will not be easy to replace Joel Bolomboy but coach Rahe knows how to build a team without a dominant frontcourt player. Most of the offense will depend on Jeremy Senglin, and there are high expectations on Kyndhal Hill as well.
Runner Up: Montana
They are just off a loss in the conference final and the team needs that extra step to reach the tournament. Sophomore guard Ahmaad Rorie, transferred from Oregon, is finally available for coach Travis DeCuire. Rorie and Micheal Oguine will be the foundation of the team.
Outsiders: Idaho, North Dakota
The Vandals are pretty much the same team from last season, they have a good chance to improve on their 20-win record and if they indeed will, they might win the conference tournament. North Dakota has in Quinton Hooker a star, they almost reached the conference final last year and they want to at least repeat.
About the rest: Idaho State, Montana State
Ethan Telfair (brother to Sebastian Telfair) tested the Nba waters last May but then decided to come back and his 20 points and 5 assists will still be part of the team. Montana State will rely on sophomore Tyler Hall, who averaged 18 points per game last season and got himself in the conversation for best player in the conference.
Stars: Ethan Telfair (Idaho State, PG, Sr), Quinton Hooker (North Dakota, G, Sr), Jeremy Senglin (Weber State, G, Sr)
Telfair had a massive impact on the team and he still has room for improvement. The Nba might not be a dream for him. Hooker will have to carry North Dakota's offense again, but he proved he is up to the task. Plenty of insiders are high on Senglin, who might follow in the steps of Damian Lillard at Weber State.
[/nextpage]
[nextpage title=" "]
Southland Conference
Favorite: Stephen F.Austin
After an almost perfect cycle, coach Underwood moved on to Oklahoma State. New coach Kyle Keller, with his previous experiences at Kansas, Texas A&M and Oklahoma State will keep working on a project that proved to be solid and has the Lumberjacks as the conference favorite, thanks in large part to junior TJ Charles and sophomore TJ Holyfield.
Runner Up: Sam Houston State
Aurimas Majauskas, Dakari Henderson and Paul Baxter, returning from a season-ending injury, will be the team's three weapon for a title run.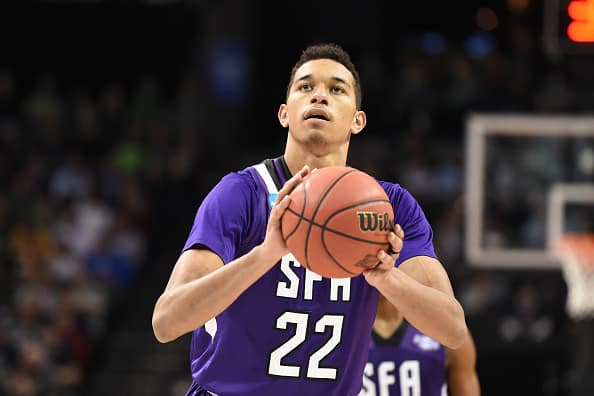 Outsiders: McNeese State, Texas A&M-Corpus Christi
McNeese State will try to run and gun its way to a relevant position in the standing. They will have 5 of the best 6 scorers from last season returning, and if their shots had to fall they will be a lot of fun to watch. Exactly the opposite should be said for the Islanders: there's a lot of work to do but they have Rashawn Thomas as their centerpiece.
About the rest: Houston Baptist, New Orleans
Houson Baptist will rely on experience and the only new face will be Pepperdine transfer Atif Russell. New Orleans has only one player over 6-6, their gameplan will be dictated by their lack of height.
Stars: Rashawn Thomas (Texas A&M Corpus Christi, F, Sr), Zeek Woodley (Northwestern State, G, Sr)
Rahsawn Thomas is the best player at roster for the Islanders. Considering his role, he can do a little bit of everything and do it well. Woodley is the top scorer of the conference and he will soon get past the 2,000 career points mark.
[/nextpage]
[nextpage title=" "]
Ivy League
Favorite: Princeton
Princeton will have all of its starters from last season returning, the same group that led them to a 22-7 record. Even better, four of the five starters are seniors. Versatile Henry Caruso (15 points and 6.2 rebounds per game) should again be the first option on offense. He will share the floor with three other players who scored in double-figures: Steven Cook (11.7), Devin Cannady (11.6) and Spencer Weisz (10.8). Forward Hans Brase (11.5 points and 7.5 rebounds) will be returning from a knee injury that kept him on the sidelines last season.
Runner up: Harvard
Some do believe they are the favorites, and the Crimson will certainly be under scrutiny for the whole season. Senior PG Siyani Chambers is ready to be back in the driving seat. Coach Tommy Amaker recruited one of the most intriguing group of freshmen in Division I, including four members of the ESPN 100: forwards Chris Lewis (68) and Robert Baker Jr (97), small forward Seth Towns (98) and PG Bryce Aiken (99). Not too shabby for an Ivy League team.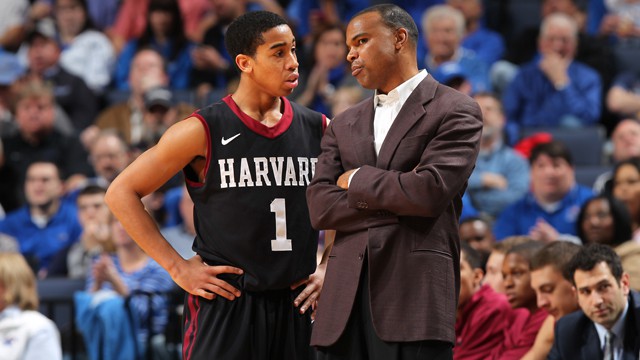 Outsider: Yale
Almost all of the protagonists of last season tournament run are gone. The only returning player of that core group will be PG Makai Mason (16.8 points and 3.8 assists). The frontcourt of Jordan Bruner and senior Sam Downey is also worth keeping an eye on.
About the rest: Dartmouth, Penn
Forward Evan Bodreaux and guard-forward Miles Wright will share the spotlight at Dartmouth. The team has one more year of experience and if they had to improve on the offensive end they will climb up a few spots in the standings. Penn will get 4/5 of its starting lineup back from last year. They will miss center Darien Nelson-Henry but the Big 5 team will have PG Antonio Woods back towards midseason, once he will be eligible again.
Stars: Makai Mason (Yale, PG, Jr), Henry Caruso (Princeton, SG/SF, Sr), Evan Boudreaux (Dartmouth, PF, So), Zena Edosomwan (Harvard, PF/C, Sr)
After testing the Nba waters (without success) last May, Mason will have to be Yale's leader on and off the court. He is not the kind of player who will try the spectacular play, but he is efficient, has high basketball IQ and is a team-first kind of player, exactly what Yale needs to stay relevant. Caruso just finished a breakout year that saw him jumping from 6.1 points and 2.9 rebounds in 13.9 minutes in his sophomore year to 15 and 6.2 in 28.4 minutes in his junior year. He is an all-around guard who can even play the power forward spot in extremely small lineups. Boudreaux was the Ivy League Rookie of the Year last season. He scored in double figures in 24 of his 27 games, finished with 10 double-doubles and averaged 17.7 points and 9.4 rebounds. Protecting the rim is not a problem for Edosomwan, although he can certainly improve on his 1.2 blocks per game. The Nigerian center finished his junior season averaging 13.1 points and 9.9 rebounds.
[/nextpage]