Karl Anthony-Towns was the special guest at the NBA Crossover event in Milan this past weekend.
On Saturday, the media had the chance to ask the Kentucky product few questions and BN was there too. KAT said he was very proud to be invited to such a prestigious event: "Basketball is such an amazing sport, so powerful, and to be here at this Crossover event, to show how amazingly powerful this game is, to show how basketball and the NBA are really coming together with fashion, art, technology, music in a way that respects all the different cultures.. it is just amazing."
Here's the full interview with the Minnesota Timberwolves All-Star.
After a great recruiting class, Coach Calipari landed Reid Travis as a grad transfer, too. Kentucky is now the favorite to win the NCAA title over the likes of Duke and Kansas. What you think about their chances? How will Travis impact the team?
I think they have a good chance, they're a great team. I was part of Reid's recruiting class, I thought he was an amazing player, super talented, a great kid with a great character and he's definitely gonna go far, whatever he'll do in his life. When I saw he transferred over, I thought it was a huge pick-up for the program 'cause he's a certified player already. There's no question marks about his talent, he's a certified leader and, in his 5th year, he has plenty to give.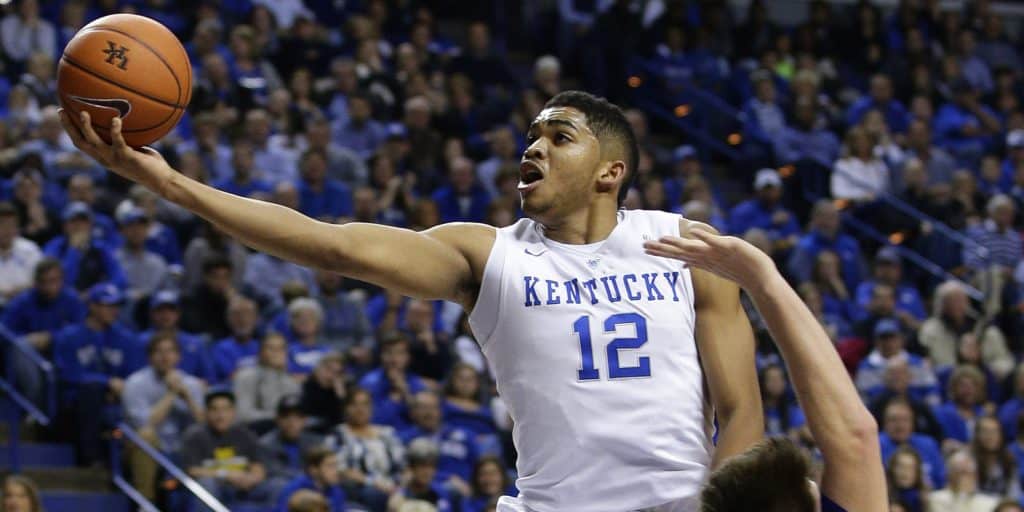 As you know, Kevin Knox was drafted by the New York Knicks and Shai Gilgeous-Alexander by the Los Angeles Clippers. Do you think they were worth a lottery pick? Do you think they'll succeed in their respective organizations?
I think those guys are all worth lottery picks. They have great talent, they're amazing kids and let's not forget they're very young. I think their teams will be happy for what they got but at the same time they have to work hard, they have to want this more than anybody else. People around the NBA always say that the easiest part is making the NBA, the hardest part is staying in the NBA, so they gotta find a way to find success early.
Do you know them personally? Have you ever played against them?
I do know them personally. I've met them before at Kentucky, talked to them a little bit and played some basketball together. But again, they are great talents but now is when the hard work truly begins.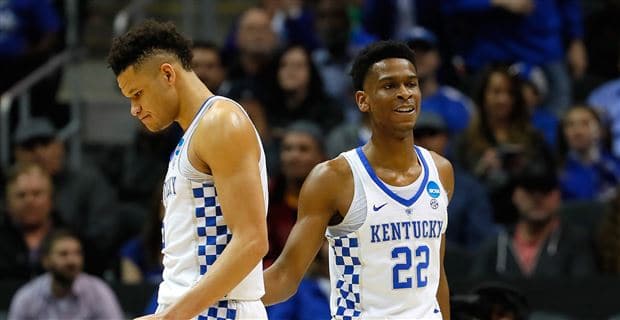 The NBA is looking to change the one-and-done rule. What is your take on the issue? If you could go back in time, would you still go back to Kentucky or jump straight from high school?
I would go back to Kentucky in a heartbeat. I just loved being there. But regardless, I had no choice because that was the rule. I don't know what the conversations are and everything that is going on the issues. But the rules are the rules, I can't do anything about it. I did what I had to do to get in the NBA and put myself in a position to succeed.
Of course KAT talked about the past NBA season and his future as well.
How do you approach the offseason?
The way I work out in the offseason is the way I have been working out my whole life. I take it step by step; I'm not that kind of guy that as soon as the season ends starts working out right away. I take a long break to re-energize myself and go visit my family too. When I get back to it, I work out very smart and I don't play summer basketball, and that's the secret to my career, why I have always been able to play and haven't missed games nor practices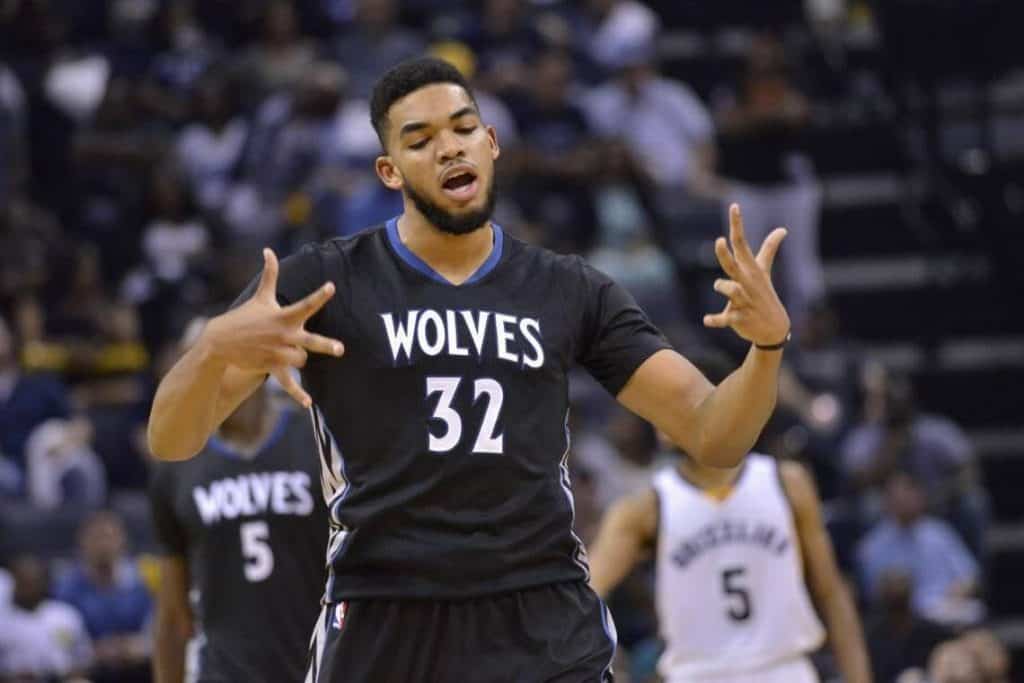 Are you planning on working on a specific area of your game and improving something in particular this summer?
I spend time improving all parts of my game, I never go to the gym and think i'm gonna focus only on this part of my game. My game is built on versatility, for me it is not about being able to do one thing, it is all about being able to do all things on the basketball court. My days in the gym might be longer than the average player because I have to work on so many more things from dribbling to shooting, to passing.. the guy I always wanted to play like was Magic Johnson for his all-around game and he is to whom I inspire my game to.
What do you expect for the next season and where do you see yourself in the foreseeable future?
Make it deep in the playoff and have a chance to compete for that championship. It's all about that title for me, I never cared for individual awards and statistics because there's always gonna be a new generation that comes out and beats the old records, but those rings last forever and they can't be taken away.