"If you want the rainbow, you must have the rain", or so it went in an old song made popular again by Norah Jones a few years ago. If you want happiness, you must feel the pain first. Suffer the downpour.
In New York, St John's side, they know a thing or two about downpours. The Queens' team started the season with bright hopes after Chris Mullin came back as head coach, and finished the season with a downpour of losses, way too many even for a rebuilding team. A total of 8 wins and 24 losses in 2015/16, including a stretch where the team went winningless for 16 consecutive games, including a -41 against Creighton that equaled the worst loss in the college history (a 1951 game against Kentucky finished 81-40).
Now, it is time to turn the page. Even with plenty of questions and skepticism surrounding the Red Storms, including Espn's own Jeff Goodman questioning Mullin's commitment, or the yet undisclosed reasons behind ex associate head coach Barry "Slice" Rohrssen resignation. St John's has a renewed roster, and it is an intriguing mix, they have the tools to be much better, and Federico Mussini's role is likely to change as well.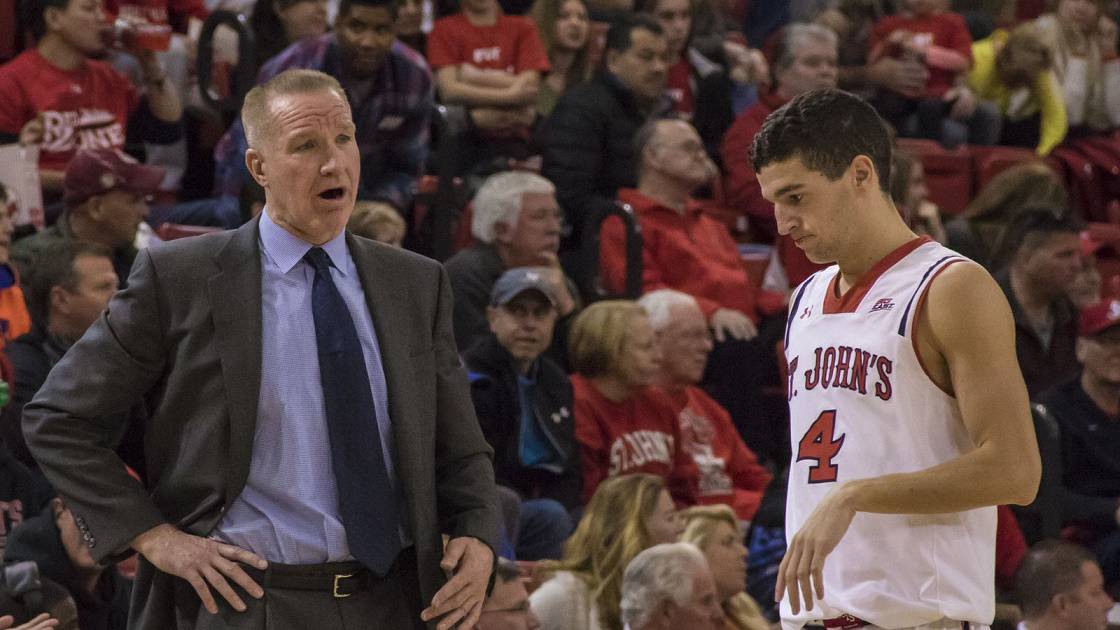 On and off the ball
With last year ineligibility of Marcus LoVett, the coaching staff was forced to play Mussini as the main ball handler, a role that limited his freedom on offense. He still played well, considering he was slightly out of position, and averaged 10.9 points per game. The issue that brought his performance level to dip during the season was his conditioning. He played 35.1 minutes per game, and seemed gassed in the second part of the season. And of course, he shot an underwhelming 33.9% from the field. It was clearly too much to handle for him in a competitive Big East Conference. Mullin was forced to bring him off the bench in 8 of the last 10 games of the season, as a consequence of his struggles.
Losing his starting role might have been a huge disappointment last February but, if it had to continue early on in the upcoming season, it might become an opportunity. In a friendly game against Barruch a few days ago, the duo of LoVett and Ponds formed the starting backcourt, with Mussini coming off the bench. Coach Mullin, just before the game tipped off, talked to the Italian and said: "Nothing is set in stone. Everyone's going to get their minutes". And Federico did respond, he seemed to be his best in a long time and finished the game as the top scorer (21 points in 21 minutes, 8-of-12 from the field and 7 rebounds). It might be that coach Mullin is toying with a scenario that has been projected in the past months: Mussini in a sixth man role, first guard off the bench with starter-like minutes. It should also be noted how in the exhibition game against Barruch he was part of a three-guard lineup with LoVett and Ponds, three perimeter players all 6-2 or less who can rely on their quickness to spread the defense and attack the paint. It might or might not be a common sight during the season, but it is a lineup worth keeping an eye on when it will be on the court against better competition than a Division III team.
Whatever the case, the presence of LoVett and Ponds will allow Mussini to play as a shooting guard, freeing him from running the offense and allowing his offensive talent to shine again, especially in catch-and-shoot situations. As far as his personal growth as a player, this season is crucial. He has to show some improvement on defense and in the playmaking and shot selection department. It is important to note that he bulked up (he put up almost 20 pounds of muscles since he came into the Ncaa), a quite noticeable development with the U-20 European Championship this summer, but did not compromise his quickness nor his shooting mechanics.
Everything points to a good season, but the end results will be on him and on how well he will compete against his own teammates in practice.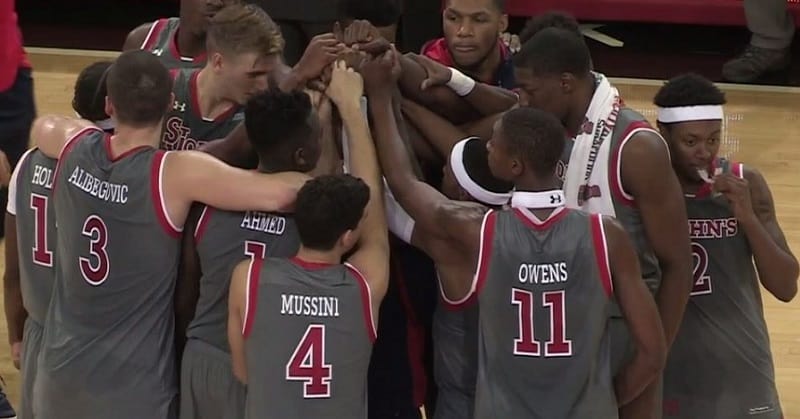 A renewed St. John's: a core of freshmen and sophomores
Two freshmen will boost the talent of the Red Storm's backcourt: the long awaited LoVett and the lefty combo-guard Shamorie Ponds. Mussini will have to compete with them for playing time and responsibilities. High expectations were put on guard-forward Malik Ellison, who was limited by injuries last season but showed flashes of great upside towards the end of the year. Reports suggest that he worked on his game and that it's paying off during practice.
The team's frontcourt seems solid with Kassoum Yakwe and Yankuba Sima being the starters and with 6-10 Tariq Owens (transferred from Tennessee) coming off the bench. Bashir Ahmed is the starting small forward, he comes from a junior college and can cover the shooting guard and power forward spot as well, mixing a strong body with good shooting touch from outside the arc. And newcomer Richard Freudenberg, one of the most interesting products from the classes of '98 and '99 in Germany, is just as versatile on the wing. Finally, the Italian-Bosnian Amar Alibegovic, a product of the Stella Azzurra club, is in his third season after rumors of a transfer during summer.
This renewed St John's has plenty of talent and room for improvement but will lack in experience again, since most of the roster is made of freshmen and sophomores. Still, there is plenty of optimism surrounding the team and even if the rainbow is not there yet, it might be coming soon.