March Madness is upon us, but we still had the time to talk to another ex players that made history for his alma mater and had the chance to play in Italy, James "Scoonie" Penn. He started his career with the Boston College Eagles before moving on to Ohio State to reach the Final Four. The key to his success? Heart and grit, to make up for his diminutive size. And while the present is about Columbus, where he works as Director of Player Development, and its great season, Penn's future is already decided. Here's what he told us.
Italian fans last saw you in 2011 in Veroli. What happened in between then and now?

That was my last season as a professional basketball player. When I got back to the US I started working for some radio and television: I took part to programs about college basketball here in Columbus, Ohio, and for CBS. Something different from what I used to do. I later joined the staff of Ohio State University, the college I had graduated from.
Last July, you were named Ohio State Director of Player Development. What kind of duties do you have and how did you enter Chris Holtmann's staff?
It was a series of elements that fitted together perfectly: on one side, the coaching change and the necessity to find new members of the staff, and on the other side, the fact that I was ready to take this step. Becoming a coach has always been a great dream of mine, but I was waiting for my kid Dominiq to be older. So, when the two situations fitted, I had the chance to start this new experience. The official description of my job is quite long, but the core of it is to be a mentor for this kids: during my career I have been through the same situations they are living right now and so I understand what they have to face on and off the court and even academically. My job is to guide them.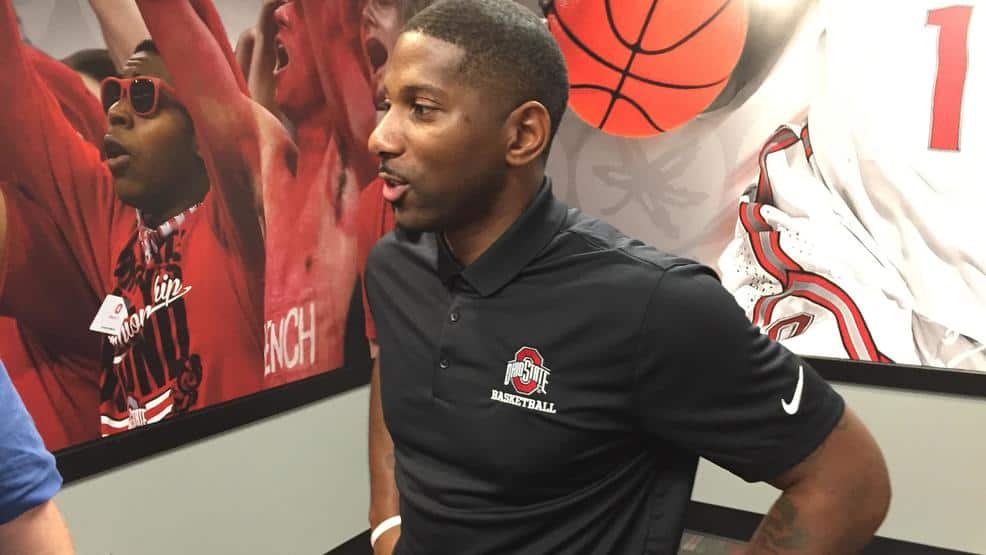 You arrived in Columbus after a couple of bad seasons for the Buckeyes, which brought to Coach Thad Matta being let go. How did you feel in joying a program going through such turmoil?
I live just 15 minutes away form the campus and I have always followed the team. I also knew Coach Matta and we had a good relationship, but the program needed to change.
What did you do to rebuild the confidence inside the program?
Like everything in life, through hard work. And thanks to a group of kids who has been ready to listen and follow what we told them. This is how we went through that situation and we were able to build up this great season.
Coach Holtmann has had a great impact: what would you say is his greatest merit for the success of this season? Which kind of game does he prefer and how has he shaped his team?
I would say that his greatest strength is his voice; as a coach he is able to teach to his players and has the power to make people listen. He gives great importance to the offensive side of our game and he likes the pass-and-go kind of game; but we know that every single action starts with good defense, because that can create a winning one.
Ohio State exceeded all expectations, but you lost three times against Penn State, the last one as part of the conference schedule. What do you need to improve to be ready for the NCAA tournament?
Yes, we had a great regular season, but the last game against Penn State was terrible. We played poorly. We need to go through what we have done in the next training sessions, but I am very confident that our team can win some games in the tournament.
Which team is the hardest match-up for you?
It is hard to say at this point. Any team can give you a hard time when it comes to single elimination matches. You simply never know. You can only hope that your team plays its best basketball and better than the other: this is how the Tournament works at the core.
Bates-Diop had himself a great season, but what players surprised you the most so far, beside him?
Keita has been playing very well, there is no doubt. But our team can count on other players. The one who makes our team work, our real warrior, is Jae'Sean Tat: maybe he doesn't get the headlines, but every small action he does is fundamental to our team.
Let's talk about your career. You first signed for Boston College, but when Coach O'Brien moved to Ohio State you followed him. How deep is the bond between the two of you and what led you to that decision?
Coach O'Brien and I have always been close. He followed me since my youngest age, my style and his vision of the game are a perfect match. It was also a combination of different factors: I loved Boston College, it was my home, but the team that won the Big Conference changed and I felt I needed to change as well. At the same time, Coach O'Brien was going to Ohio State and when I visited the college I felt I could build my future here.
It sure was a good call. Your 98-99 season was incredibly successful: Final Four and Big Ten Player of the Year. What's the greatest memory of that season?
The Final Four: that season I had many acknowledgments, but getting to the Final Four was my biggest dream. My greatest memory is actually the end of the match against St. John's at the Elite Eight: I remember that after the celebrations, I ran into the locker room and cried hard because I knew what I had gone through that season: transferring to another school could have been risky, I had to sit out for one season, I had worked hard, very hard, to get to that point. Winning that game and get to the Finals was pure joy!
When you joined the program many doubted you and Micheal Redd could coexist, but you two became one of the nation's best backcourts. How would you describe your relationship with Redd? Are there any anecdotes you can tell us?
Micheal is my brother: we both worked very hard, we trained together playing one-on-one, we pushed each other, we argued, we even fought each other… but that is exactly what brothers do. We had a special and great relationship and we still have: we are still in touch, we live close to each other, we spent time together and he often comes along to watch the games with the other members of our college team. He had an incredible NBA career because he worked hard and I respect him very much.
"Ohio State's smallest player turned out to have its biggest heart" these were the words of an article on the Chicago Tribune after beating St. John's for a spot in the Final Four: do you agree with this description? Where does your great heart come from?
Yes, I definitely agree. When you are on court with players who are much taller than you, you have to count on other means: I wasn't as tall but I had a great heart. I love to win and I hate to lose, and so I put all of myself in each match. This is how I play and this is how I live.
How did you react to the news that NCAA would revoke all the victories of those years after the investigation on Boban Savovic?
It hurt. Especially because it had nothing to do with us players and with our victories. When you enter the arena you can see no banners and this is very sad, but we all know what we achieved that season and nobody can take it away from us. We have the rings to testify it!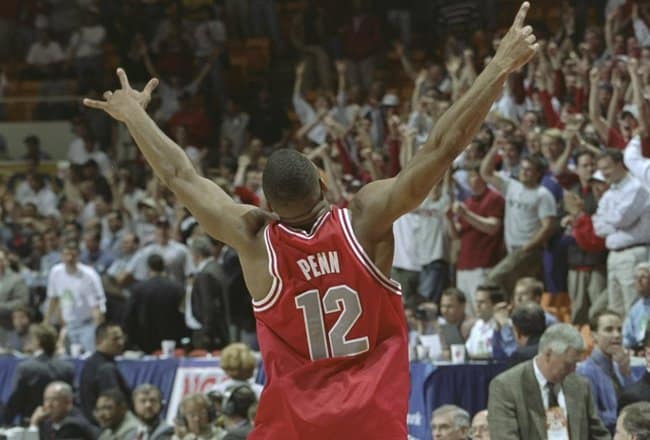 In 2000 you were selected by the Atlanta Hawks, but you went directly to Trieste. Was it difficult to give up the NBA dream? What was the impact with the Italian championship like?
Actually, I was not sad. I wanted to be drafted, and I got drafted. It was my decision to leave the Atlanta Hawks: it would have been difficult to find space in that roster, so I decide to go abroad. Eventually, it turned out to be a good decision for my career. I had the chance to play in great leagues, like the Italian one and to grow up personally.
You spent many years in our country. Do you have any special memory of our league? Is there any team you felt more special?
I had a great time in Italy and I cherish many memories of my years there. I remember the first year in Trieste we played against the team of Manu Ginobili and we lost badly. And this was the level of the league. Then, sure, my season in Pesaro was a great one as it is a town that lives for the game.
Randy Childress told us that his dream was to coach in Italy, what about you? Which is your biggest dream for your career?
I want to become head coach and win a national title. Now I'm learning and paying my dues, but I hope that soon you will call me back for another interview and I will be the head coach of the NCAA champion team.