Roberto Vercellino is in his sophomore year at Northern Colorado, a team with ambitious goals in the Big Sky and one of the favorites to win the conference title. We had a a fun chat, and the 6-7 wing from Turin shares his opinions on the student/athlete life in the States as opposed to Italy and sends a message to all the youngsters hopeful of a future in the Ncaa.
It has been over a year since you moved overseas so, how is this adventure going? What did you learn during your freshman year? What were the positives and negatives for you?
We're talking about basketball, right? [He laughs] I learned a new work method. I'm not talking about discipline, it is more a way to organize your life around the time you spend in the gym, at games and practice. And I have a different awareness of my body and of how to take care of it to be ready not only for games but for practices as well. Practices in here are for real, there are no days… how do you say that in Italian?… I can't remember! [He laughs]. Anyways, there's no room for "soft" here, you have to be ready and work hard both mentally and physically. What else can I say about basketball? I was used to playing on the wing, I came here as a "4" but our coach loves to play with four guards and one undersized big. I had to get used to play the 5, and it was quite the challenge.
What about the non-basketball side?
United States are a completely different world when compared to Italy or Europe. The university itself is proof of it: combining sports and studies is tough, but it is the kind of experience that makes you grow up.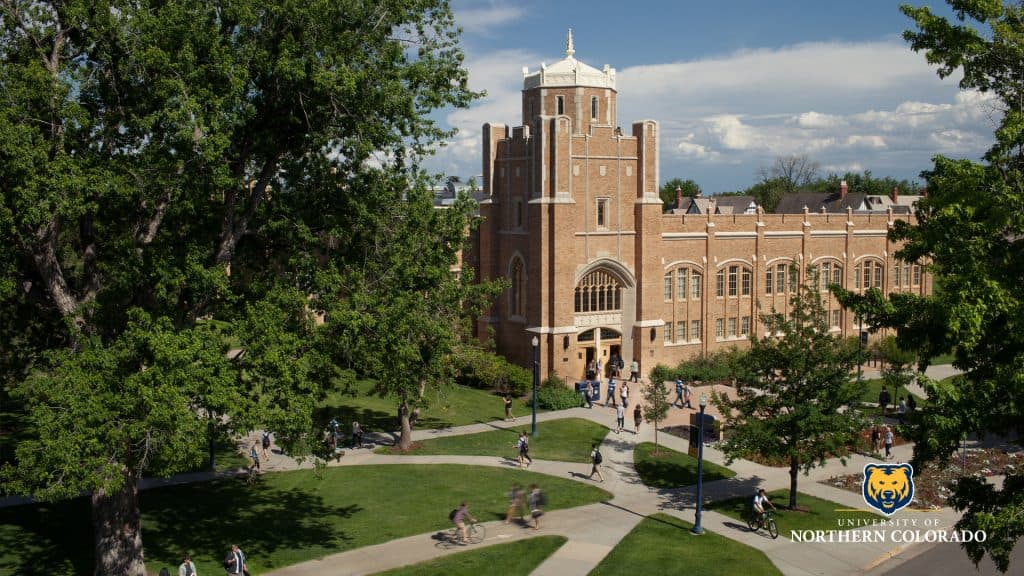 Would you recommend it to all the young players who are thinking about it as we speak?
I'd say they have to think about it very well. It will be at least four years of high level basketball, and the coaches will be very demanding. Moving to the US allows to be both a student and an athlete, but at the end of the day, what is expected of you is to be able to manage your own time like a professional. It is like working to pay for your own studies.
Is the "American Dream" as strong as it was at the beginning or did it scale down a bit?
I never denied that I always missed home. I had no problem there. I missed it from the very beginning, but I am in a very good situation here.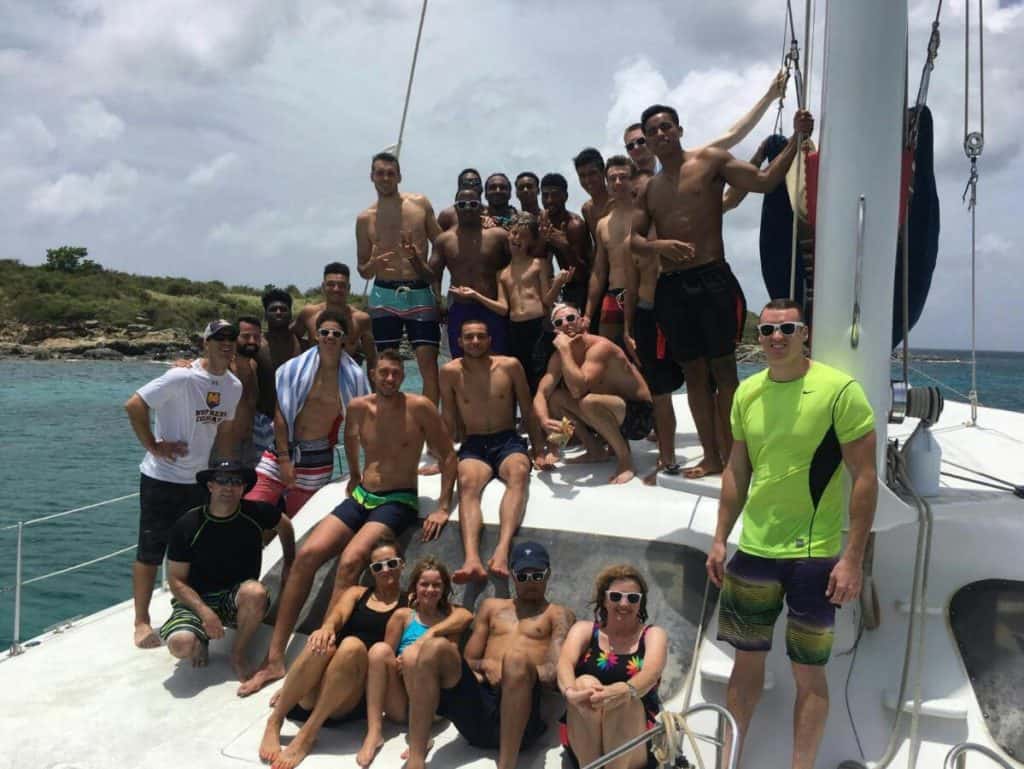 How did your experience with Virtus Bologna and with the national team help you adjusting to the Ncaa? What is the biggest difference with Italian and European basketball?
I'm sure many others told you the same, but the game is faster and a lot more physical in the States. But it's not just college. In here, players start working on their body and fundamentals since high school. When they reach college they are well advanced in their development and with a much higher level of athleticism than in Europe. Only the best athletes reach Division I or Division II, and that of course raises the bar both on the physical and mental aspects of the game. Again, the biggest difference is with time management: in summer, people in here work on their own, in the weight room or in the gym, improving their game. There is no time to do that during the season and practices are normally held with the whole team.
2013 was crucial for you. First, the Jordan Brand Classic in Barcelona, then Virtus Bologna called. Any special memory from the Barcelona tournament with the best European prospects?
It was my first international experience, and it was great. I was in Turin and utterly shocked. I didn't know the Jordan Brand Classic even existed before reaching it. [He laughs, amused]. Once there, I had the chance to play against athletes like Dragan Bender [4th pick in the 2016 draft for the Phoenix Suns]. The only problem I had is that my English was not that good back then [he laughs] and it was tough… I remember Andrea La Torre [shortlisted for tournament MVP, he flew to Brooklyn for the tournament final] and I spent a lot of time together because we could not talk to the others.
That year, I knew I had to make an important decision. I felt ready to live an experience away from home, and basketball would have been front and center in my decision. I had different options but I chose Virtus because I knew Giordano Consolini [head of the Virtus youth sector at the time]. We had met back with the national team. After he came to Turin to talk to me, to my parents and my coaches, the choice was easy. Besides, Virtus Bologna does very good work with the youth sector, and that reassured me it would have been a great opportunity to grow up. I'm still very happy with my decision.
Dubai U17 World Cup. How did you live that experience? What was the best and worst game of that tournament?
We were in the same group with Spain, one of the favorites, and we even won against them [64-50, 6 points for Roberto]. That was the best game, without a doubt. But the following game we were upset by China… and that was the worst game. We should have known better. We were a close-knit group who did well in that tournament. And if USA is a different world, then I have no words to describe Dubai.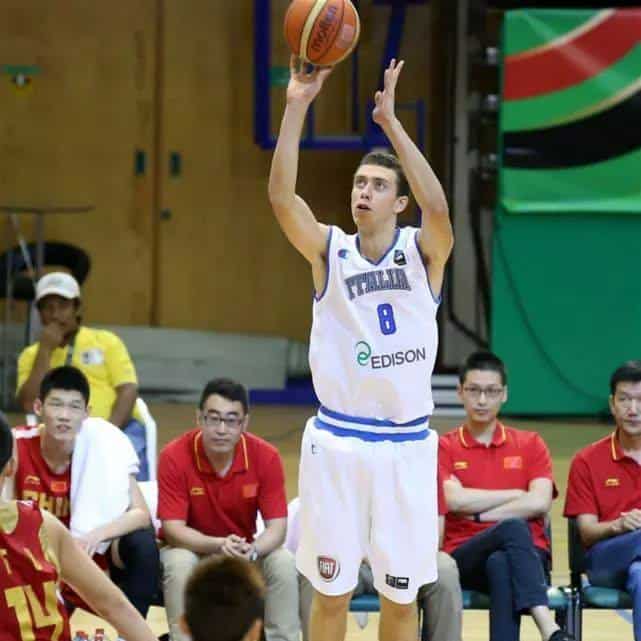 In 2016 you moved to Northern Colorado. You already said the opportunity to be a student/athlete played a huge role in your decision, an opportunity denied to young athletes in Italy. What kind of changes should be implemented in Italy to combine the two roles and prevent this "migration of talents"?
The US system is completely different and it would be tough – if not impossible – to replicate it. University here is considered a place for studies and a place to be an athlete at an almost-professional level. While it would be impossible to change the whole system, it should still be possible to find a middle ground between teams and universities. In Italy, every student knows that studies will take 100% of their time the moment they enroll at university [that is even more true for tough academic paths like engineering, Vercellino's choice]. Universities should understand the unusual needs of young athletes and rule accordingly. On the other hand, teams should do a better job of supporting those athletes that choose to study as well. For example, the basketball federation could take into account crucial part of the university schedule when planning competitive events.
There are plenty of Italian players in different US colleges… are you all in touch with one another?
There is not much time and we are all spread around. But it feels good to meet them on the floor, we all share the same path and goals.
We know the Ncaa game is faster and more physical. What part of your game are you working on right now?
There is not much individual work going on right now since we started conference games. As for myself, I am working on my body and my shot, two weaknesses I have always had. As soon as conference plays begins, it is all about the team. Our offense is good, we are focusing on defensive work right now. Our guards are very good offensive players, that's why it is crucial to work on their defensive game as well. Our defensive plan only works when all the players on the court are on the same page. But there is one part of the game where we Europeans have an advantage over American players: as coach usually says, we are much more used to reading the situation rather than executing schemes. That's what coach loves about my game, and he wants me to use this skill of mine as best as I can.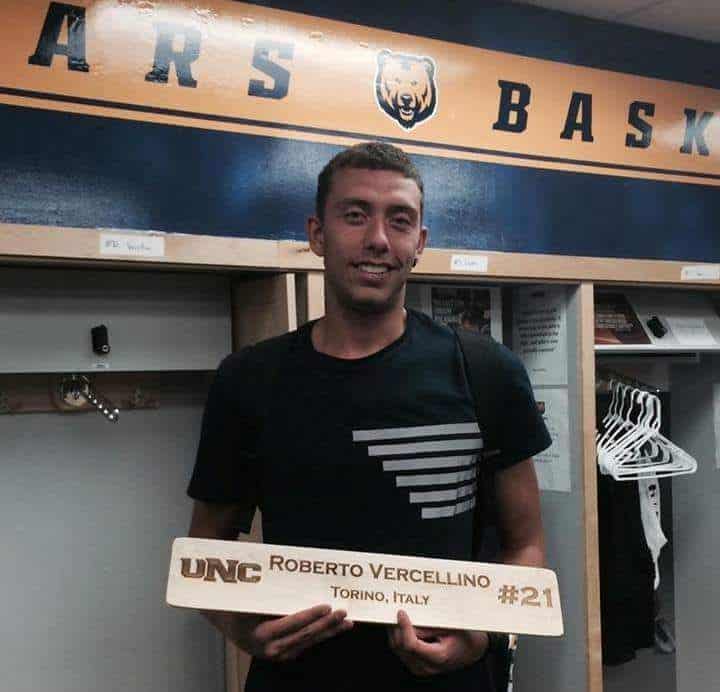 So far, coach Jeff Linder relied on his wings more than anything and they delivered. But something changed in the last two games. Is the team's game changing? Will you play more minutes?
We have a group of incredibly talented guards [Andre Spight, Jordan Davis, Anthony Johnson and Jalen Sanders]. running the offense through them is the natural choice. They proved to be very good scorers [Spight is averaging 18.8 PPG, Davis 17.1 PPG]. But because of their skills and talent they get the attention of the defense and it is easy to get the ball on entry-passes or kick-outs and post up against an already scrambled defense. However, every game is different. Sometimes the match-ups are in favor of us bigs, sometimes the guards get more room to work.
Is there a game that comes with great pressure and expectations, both in and out of conference play? And why is it so?
Every game has its own expectations, especially conference games. The ones we are impatiently waiting for are the four games [the Big Sky tournament] that are worth a ticket to the Ncaa tournament. Those four games are our goal and we can't wait to play them.
You were the favorite to win the conference in preseason and you still are, despite a loss to Montana State. What are the strength of this team? What's the ceiling for this team? Is there a specific player to keep an eye on?
I honestly don't think we were the favorites, and preseason predictions are kind of pointless: the scouts providing them do not have all the information, they are not in locker rooms and do not know everything that happens inside a team. I wouldn't rely on them too much. What I know for sure is that we have great potential, we work on our defense every day, and that made us solid on that side of the floor. That's why I'd say the whole team is worth keeping an eye on: we are in shape, we feel good and February cannot arrive soon enough because we really want to get our ticket to the Ncaa tournament.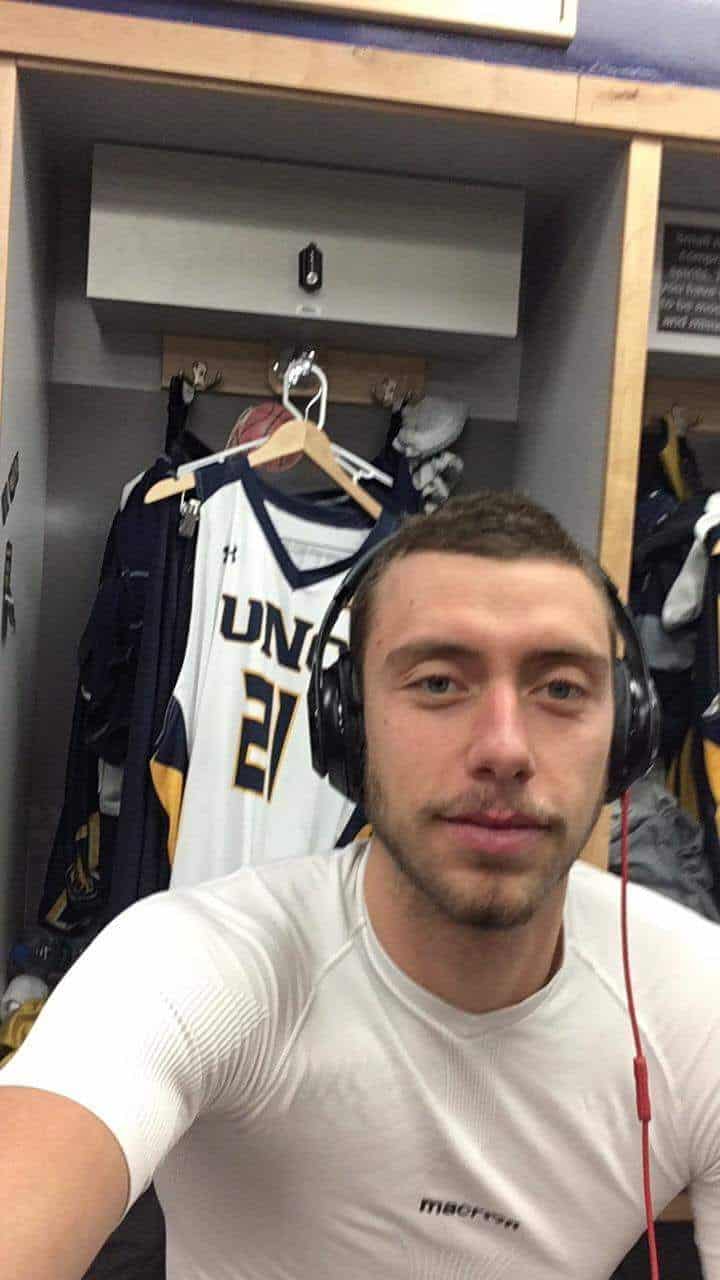 I usually end the conversation asking if there's there anything the players want to add, and the usual answer is "no", but Roberto goes on to say:
"Yes, I would like to shout out someone. She says that I never do that during interviews, although I don't get many of them [he smiles]. So, since you asked, I'd like to shout out my first coach, Valentina Tomaselli [now part of the coaching staff at the Pallacanestro Don Bosco Livorno] who coached me when I first started with basketball."
After all, it is also because of her that Roberto can now live his dream.